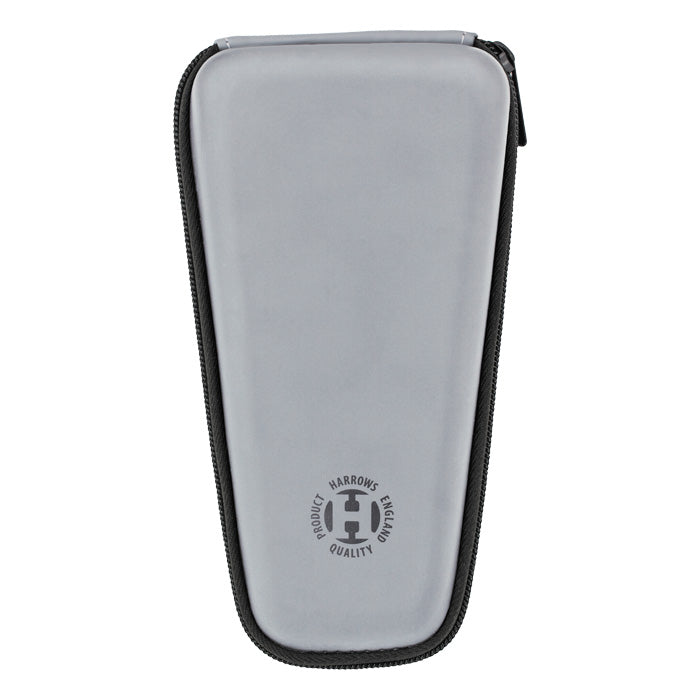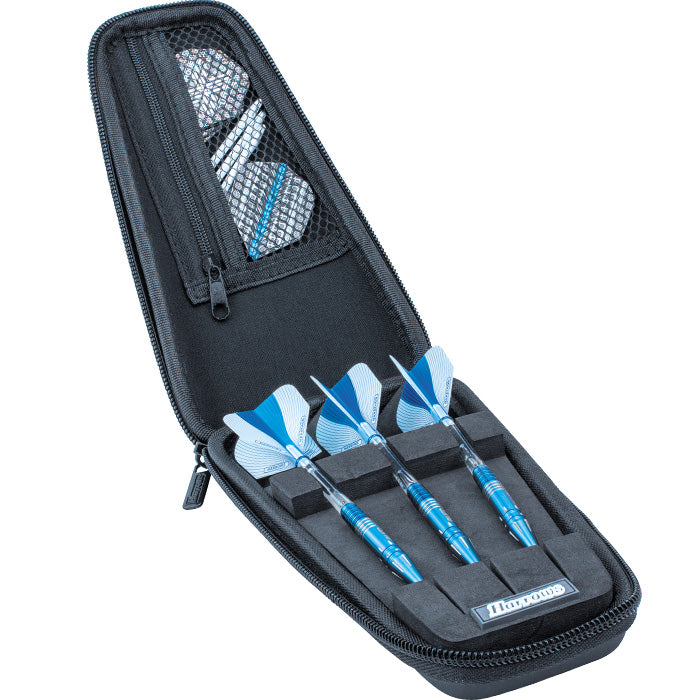 Ace Case
A slim ergonomic hard case providing protection for fully assembled darts fitted with either traditional or fixed wing flights. The base features splayed EVA flight support slots. The lid contains a zip compartment to store spare flights and accessories.
Dimensions: 185mm x 105mm x 40mm. 
Available in Black and Grey.