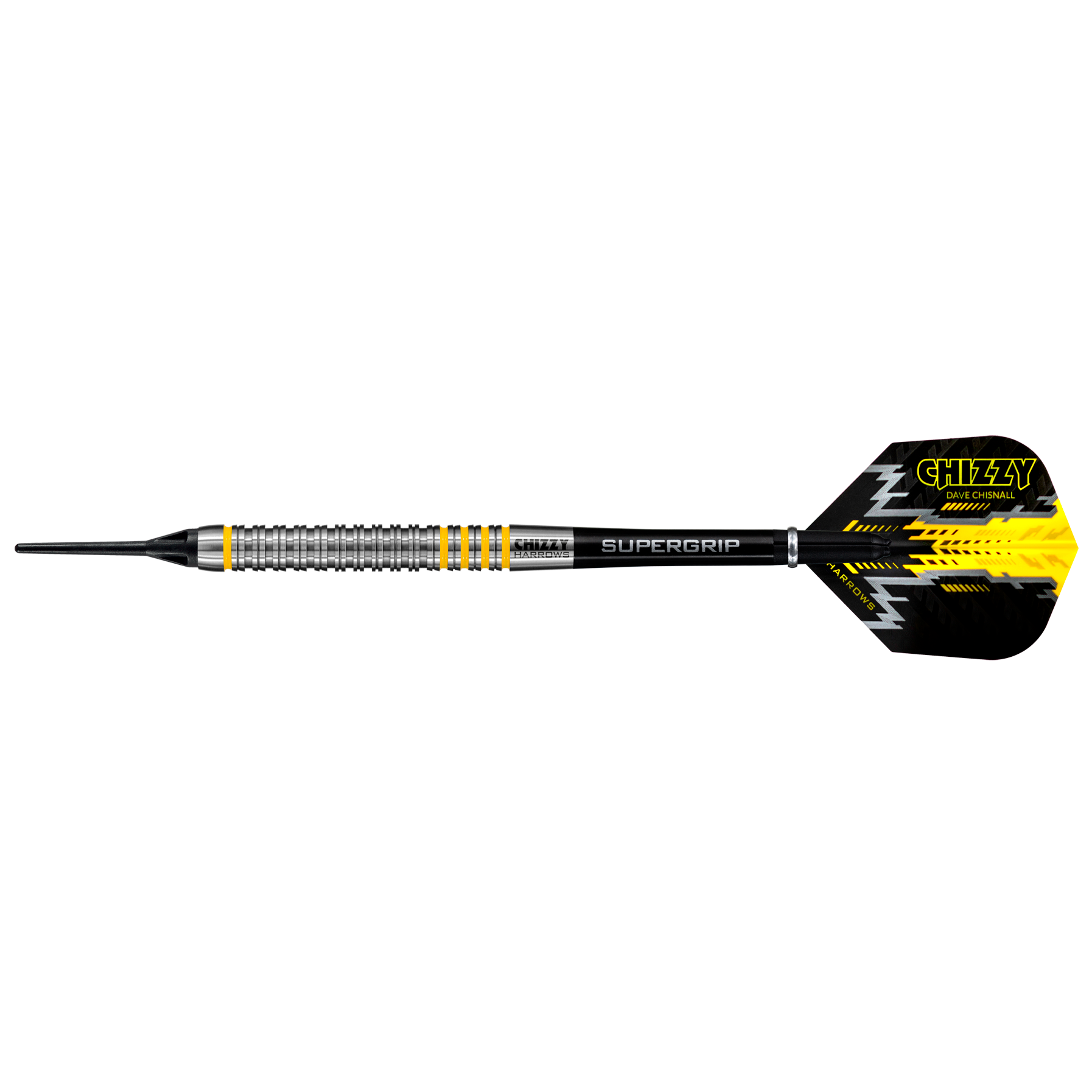 Chizzy 80%
Following the success of Dave 'Chizzy' Chisnall's signature 90% dart which was released last year, we're now introducing a Chizzy 80% tungsten range.
Taking inspiration from his original dart, Chizzy's 80% model is a 51mm parallel barrel, divided into three distinctive grip zones. A double shark grip covers the front and rear of the barrel and a flat double ringed grip completes the mid-section, ensuring consistent finger placement and release.  
The barrel is finished with five vibrant coloured rings in Chizzy's signature yellow.  
Chizzy 80% darts are fitted with Black Midi Supergrip shafts, Prime flights and is available in the following weights:  
Softip: 18g, 20g and 22g.
∙ 3 x darts
∙ 3 x Chizzy 2 flights
∙ 3 x Supergrip Shafts
Weight
Diameter
Length
18g
20g
22g
6.3mm
6.5mm
6.8mm
51mm
51mm
51mm