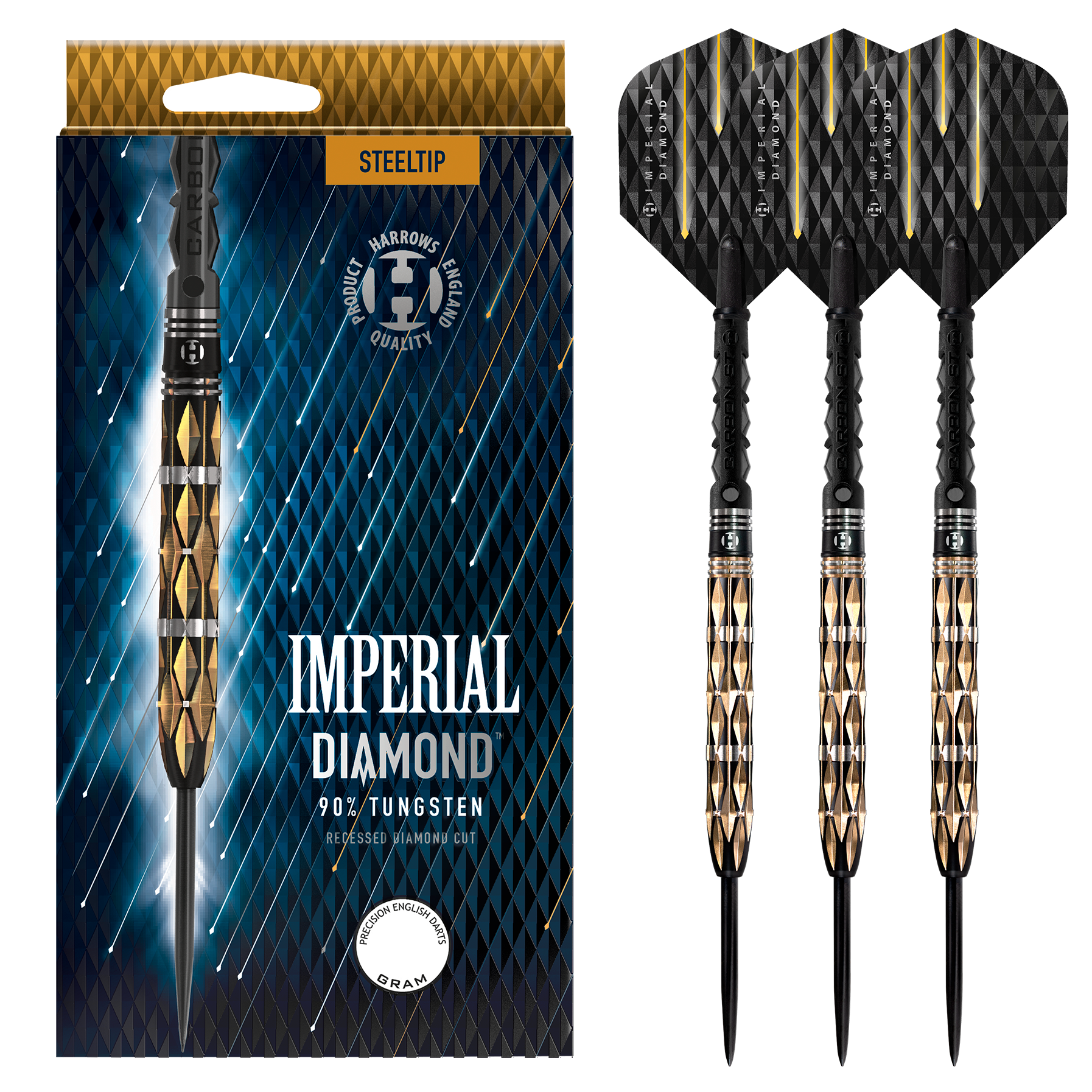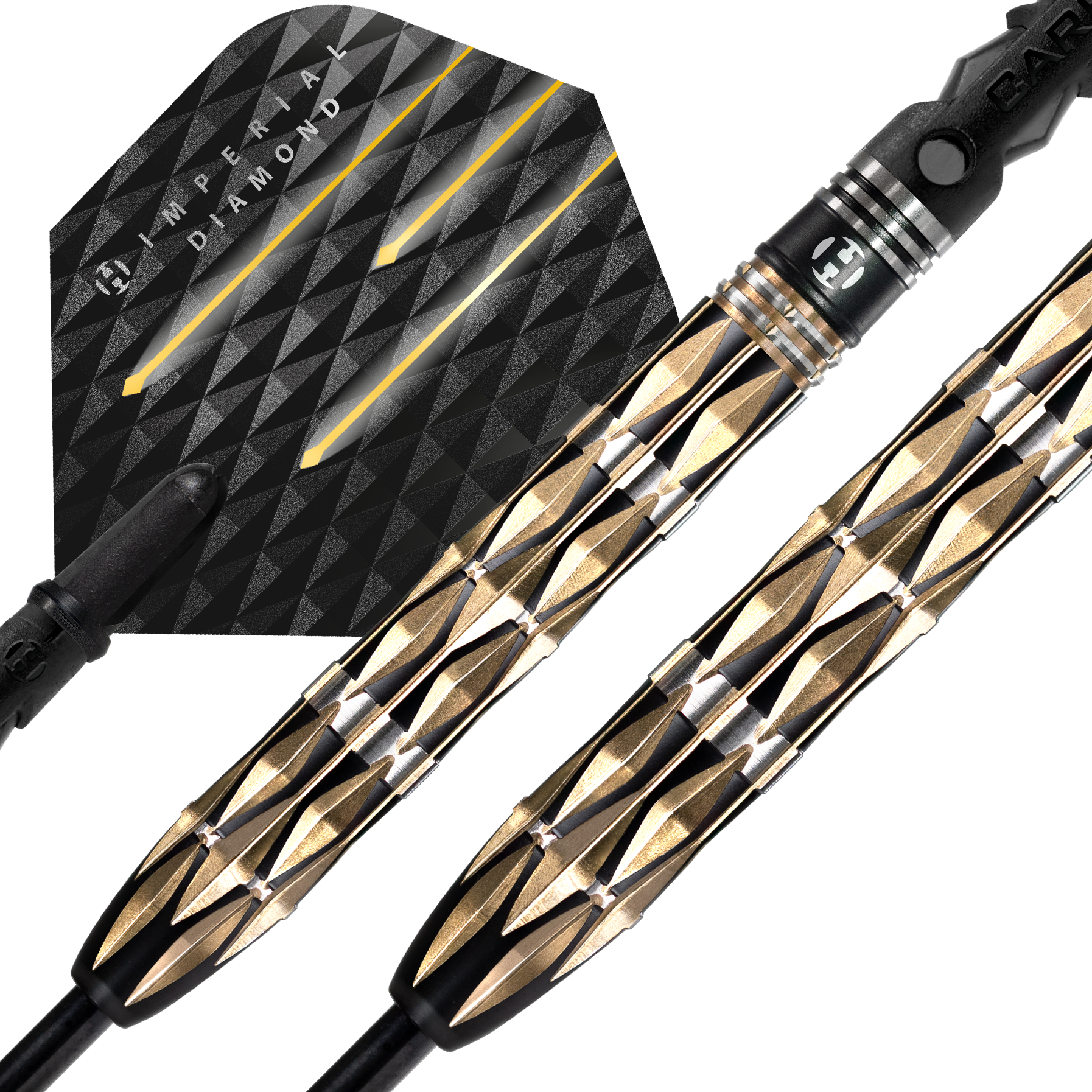 Imperial Diamond 90%
Visually incredible, technically unrivalled, Imperial Diamond 90% is the result of months of development at Harrows HQ.  

This stunning 90% tungsten dart showcases our exceptional machining capabilities; a truly unique product. 
Finest injection moulded 90% tungsten.
Recessed diamond cuts along the length of the barrel. 
Mid-weighted, parallel dart. 
Finished with tough black titanium nitride and eye-catching gold coatings.
Imperial Diamond darts are supplied with Black Carbon ST midi shafts, new 100 micron Imperial Diamond flights and are match weighted to +/- 0.05g.

Steeltip darts are available in 21g, 22g, 23g, 24g, 25g and 26g. Softip darts are available in 18g and 20g.
∙ 3 x Darts
∙ 3 x Prime - Imperial Diamond Flights
∙ 3 x Carbon ST Shafts
Weight
Diameter
Length
21g
22g
23g
24g
25g
26g
6.4mm
6.6mm
6.7mm
6.8mm
6.9mm
7.0mm
51mm
51mm
51mm
51mm
51mm
51mm