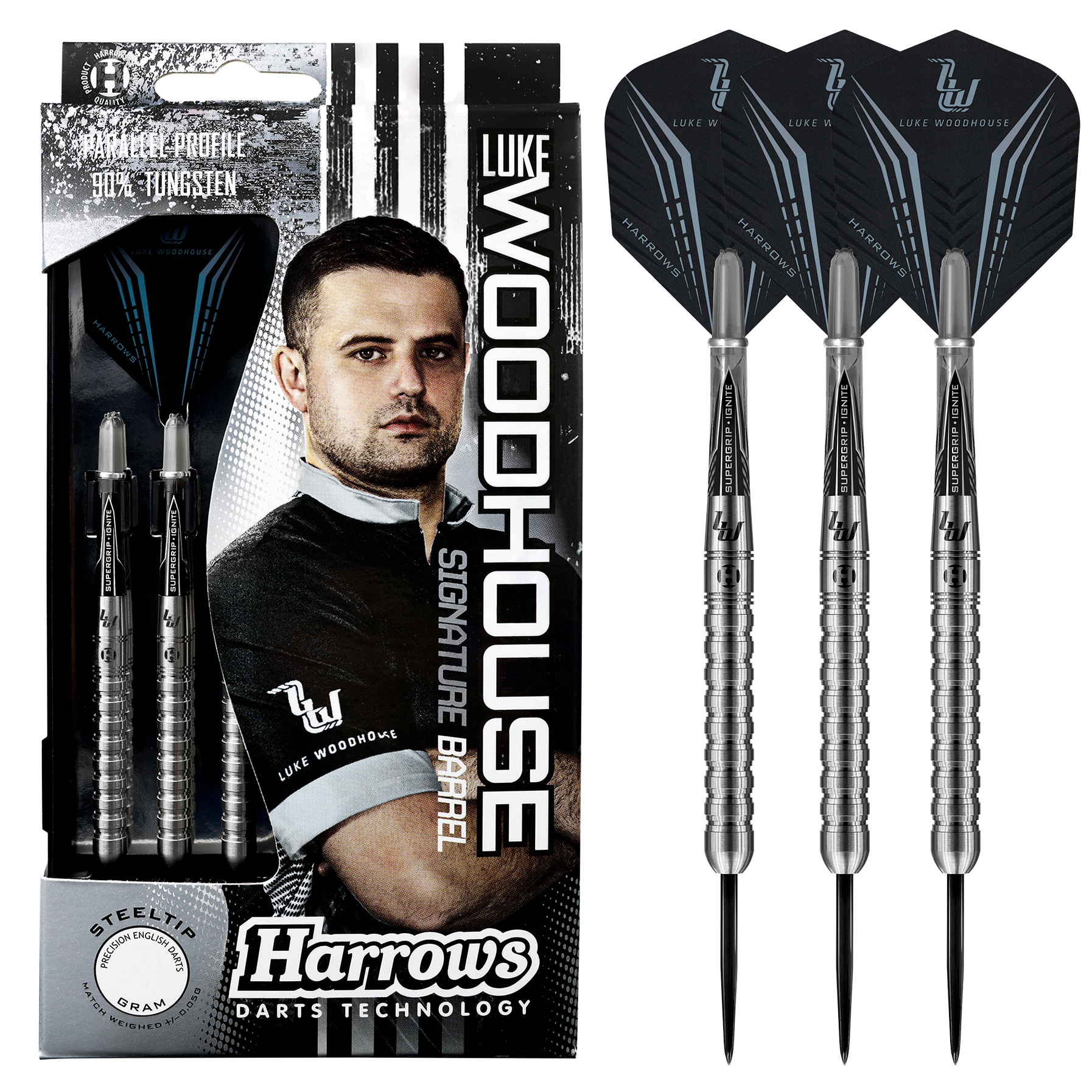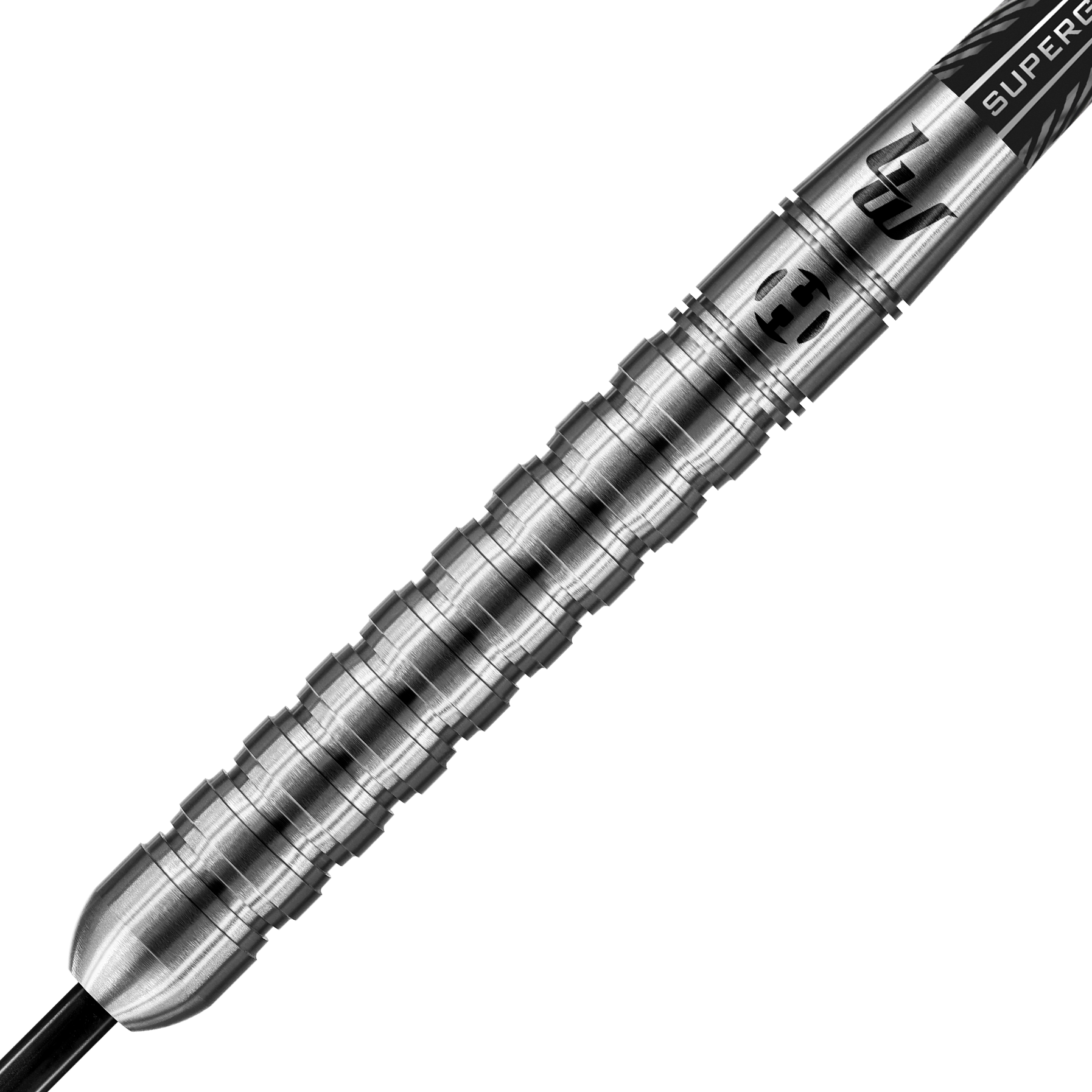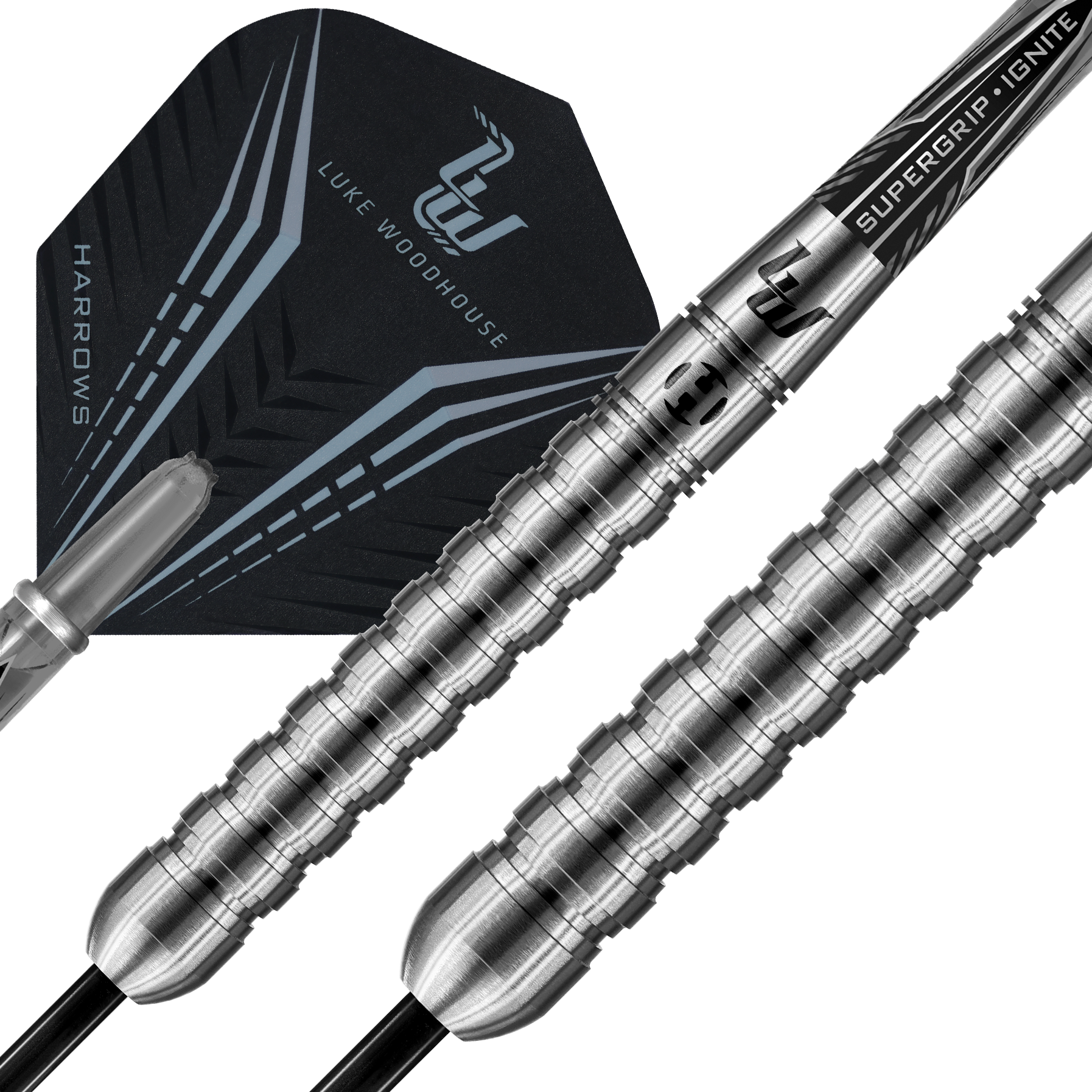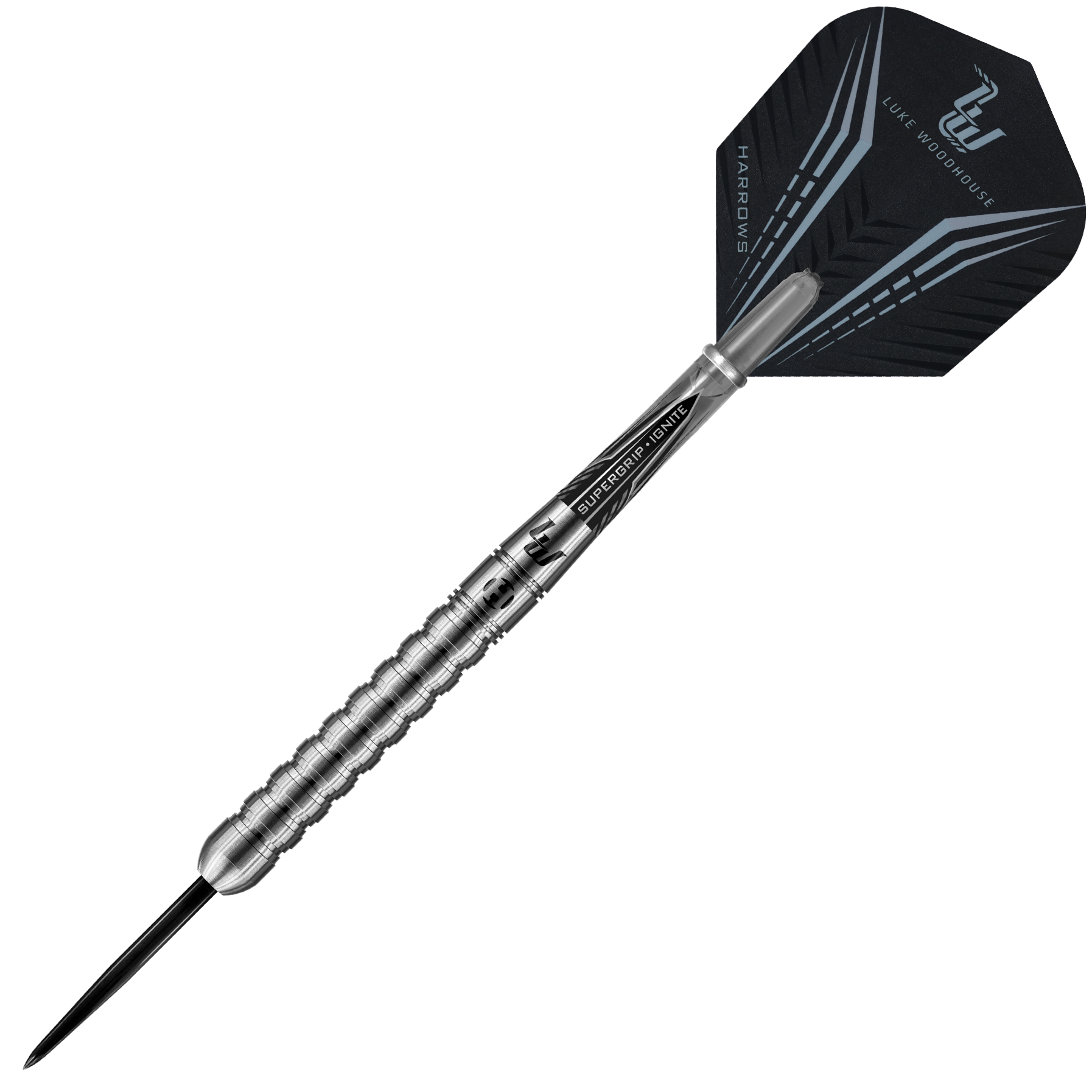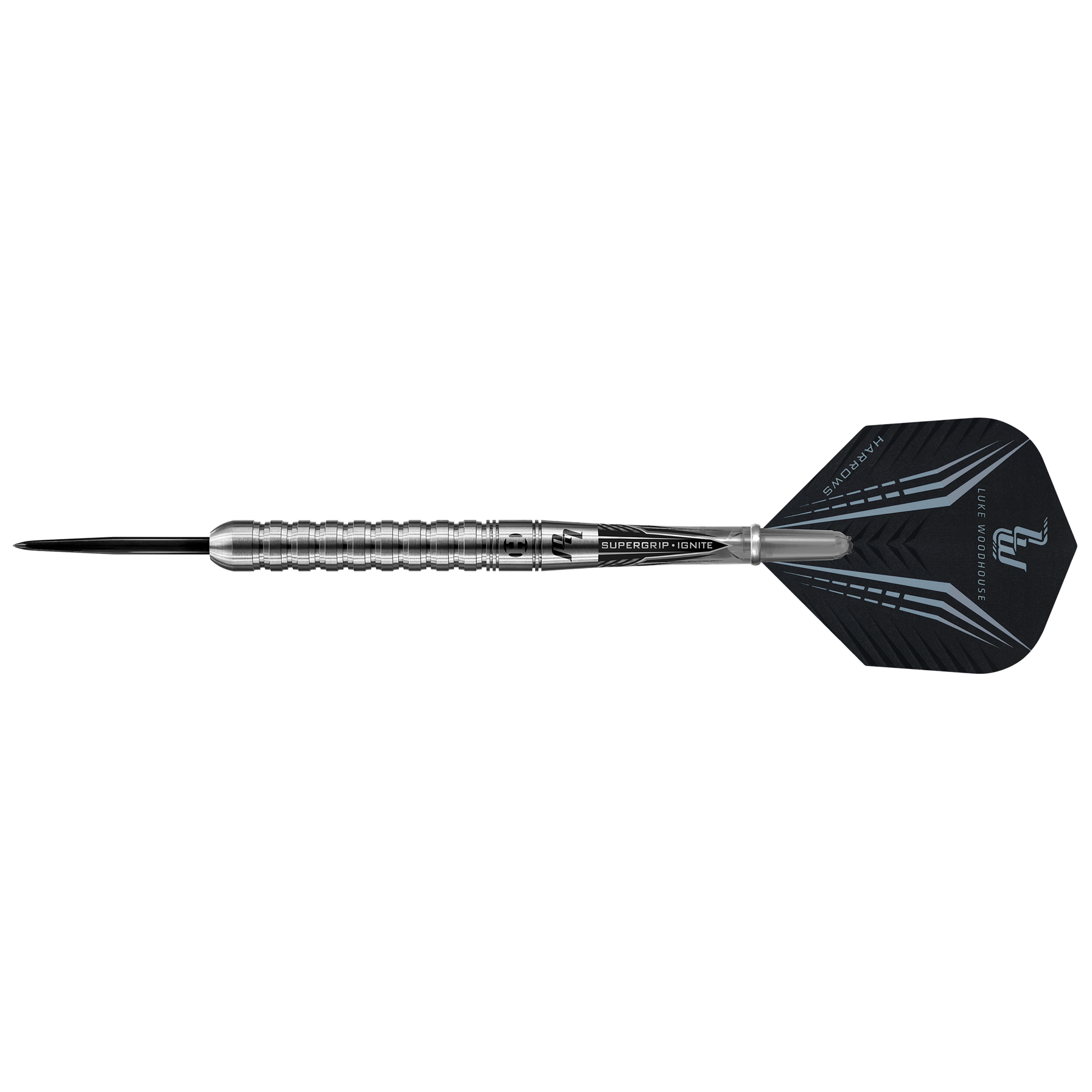 Luke Woodhouse 90%
Having been a familiar face on the PDC Tour over the past couple of years, Luke Woodhouse continues to make positive strides up the Order of Merit, as he pushes forward in his darting career.
When it came to designing his signature dart, we worked closely with Luke to understand exactly how he wanted his dart to look and feel. Following a development process which saw numerous samples tested and modified, we ended with the perfect tungsten dart for Woody.
The dart is a slim, mid-weighted, parallel barrel with a smooth bull nose.

Designed to give Luke consistent feel during matches, the unique all over grip sequence not only looks stunning but also offers players an easy release with every throw.
We wanted to offer players the exact setup that Luke uses and so these darts are supplied with short Supergrip Ignite Smokey shafts and signature Luke Woodhouse Prime flights.

Steeltip darts are available in 21g (Luke's choice), 23g and 25g.

Luke's signature Prime flights are also available to buy individually.
‍
∙ 3 x Darts
∙ 3 x Prime - Luke Woodhouse Flights
∙ 3 x Supergrip ignite Shafts
Weight
Diameter
Length
21g
23g
25g
6.4mm
6.5mm
6.8mm
51mm
51mm
51mm