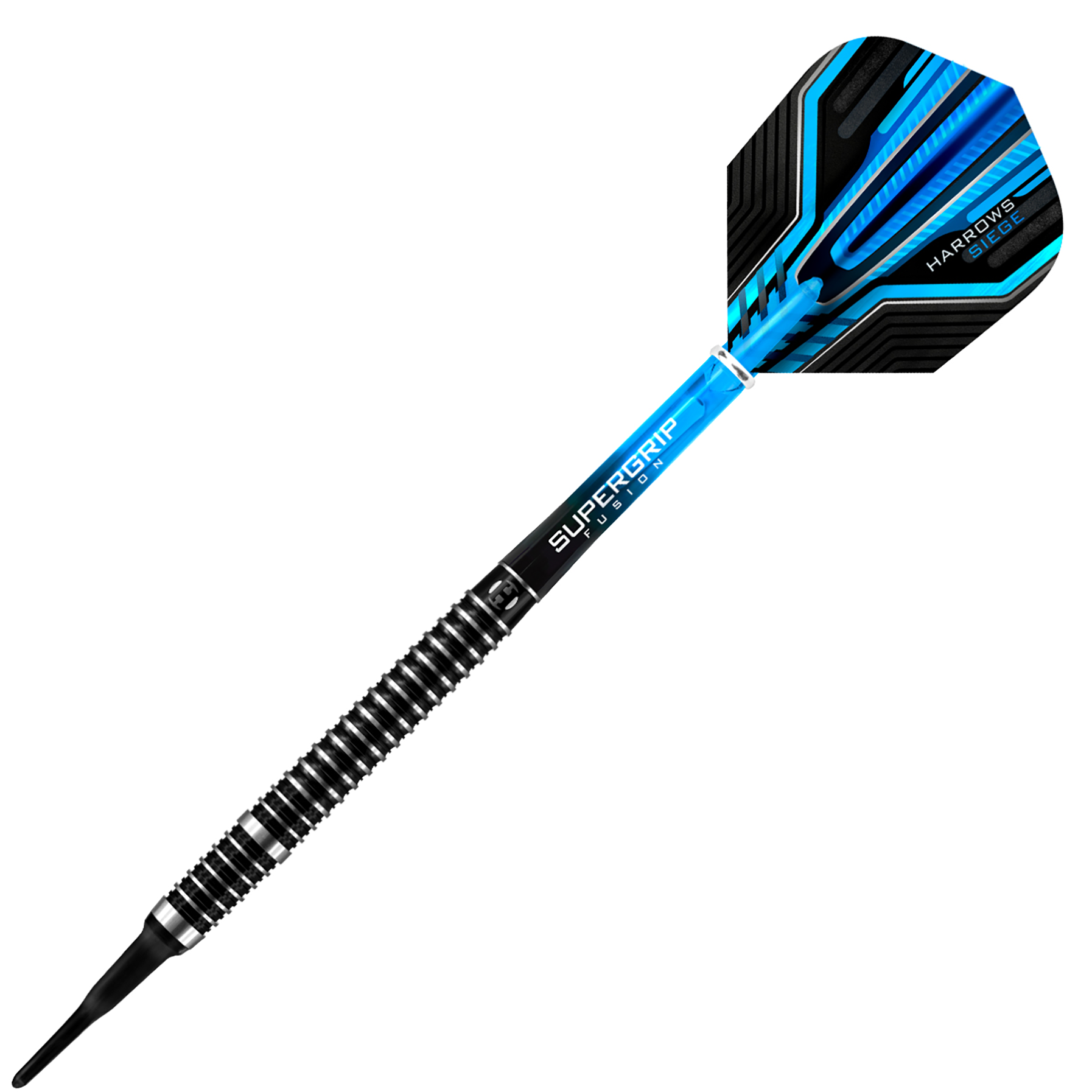 Siege 90%
This perfectly weighted, parallel barrel, offers a consistent ring grip sequence suitable for all players.
‍
• Finest injection moulded 90% tungsten.
• Precision rings grips covering the entire barrel.
• Mid-weighted parallel barrel.
• Finished with a tough black titanium nitride coating.
‍
Siege 90% darts are supplied with Aqua Supergrip Fusion midi shafts, new 100 micron Prime flights and are match weighed to +/- 0.05g.
∙ 3 x Darts
∙ 3 x Prime - Siege Flights
∙ 3 x Supergrip Fusion Shafts
Weight
Diameter
Length
18g
20g
21g
6.3mm
6.5mm
6.6mm
50mm
50mm
50mm