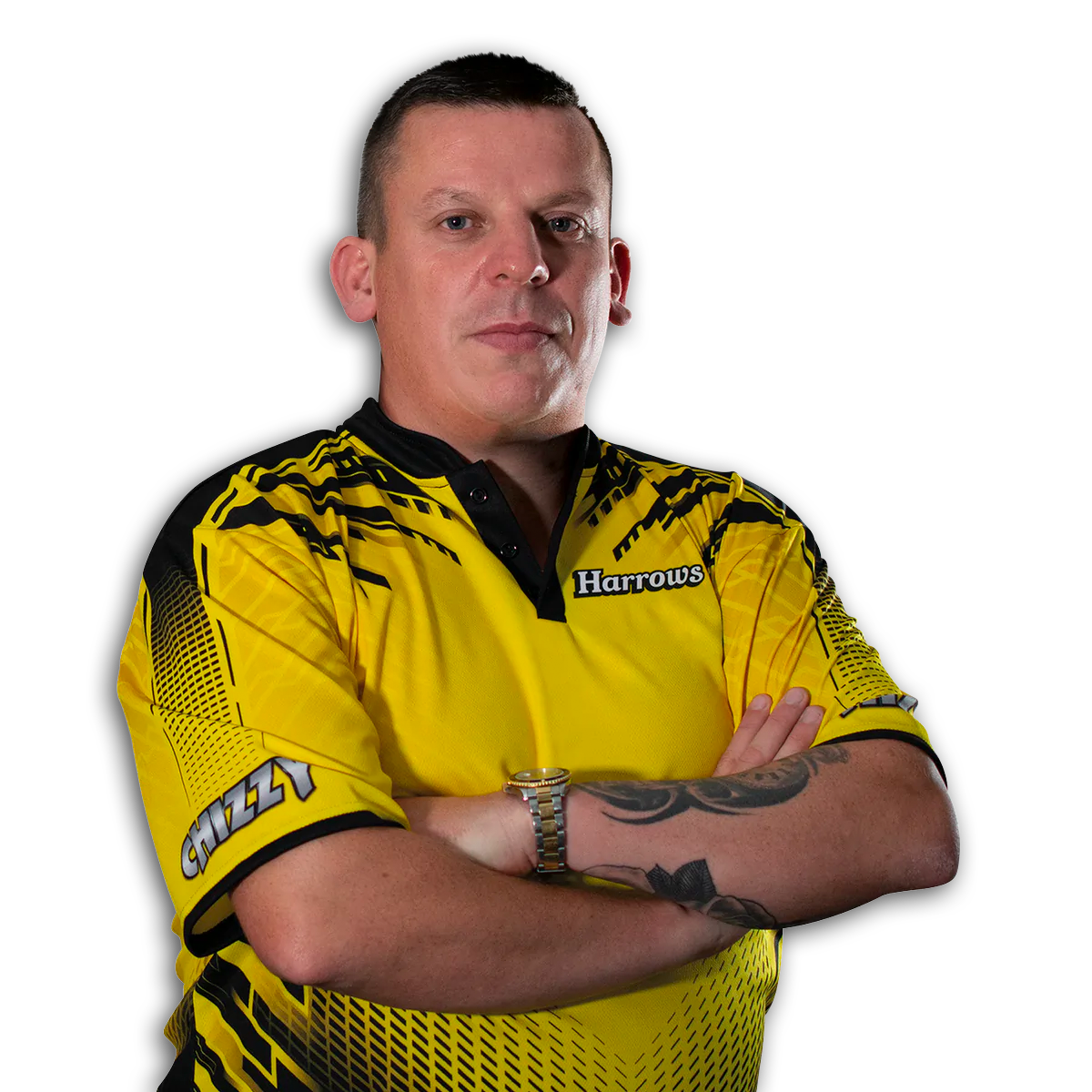 'Chizzy'
DAVE CHISNALL
One of the most popular professionals in the PDC, Dave 'Chizzy' Chisnall is a true legend of the game. Having gained a PDC Tour Card in 2011, Dave has ascended the Order of Merit to establish himself as one of the best players on the circuit.
Renowned for his high scoring and relentless 180 hitting, Dave is not only one of the most exciting players to watch, but he also has the trophy cabinet to match! He has claimed 18 PDC titles throughout his career and, accompanying this impressive number of wins, multiple major final appearances.
Dave is one of the most liked players on and off the oche and we know that he will be competing at the very highest level in the PDC for many years to come.
FAQ
WORLD GRAND PRIX 2019:RUNNER UP
DANISH DARTS OPEN 2019:WINNER
GERMAN DARTS CHAMPIONSHIP 2013:WINNER
PDC TITLES:15
I started playing in the local pubs in St Helens. Mainly the church tavern. I started playing because my friend Baz asked if I would play for his team, so I just went for it. I then started playing county and won the British Gold cup after that I went to the Isle of man (which I won) and welsh open BDO competitions.I got spotted and was sponsored to do the circuit. I did the circuit for 3 years then switched to PDC after a good friend Pete Dyos introduced me to my manager Roger Scheana.
My best moment in darts so far was beating Taylor in the second round of the world championships in my first year as a professional. Taylor was the best around then and it was a huge achievement to play him and an added bonus to beat him.
I decided to sign with Harrows because the products they sell are exceptional and I was excited to have a whole new range of darts and flights etc. Harrows are a well established company, that have been around a long time so its great having them to support me.
DARTS USED: 22G, 90% TUNGSTEN HARROWS