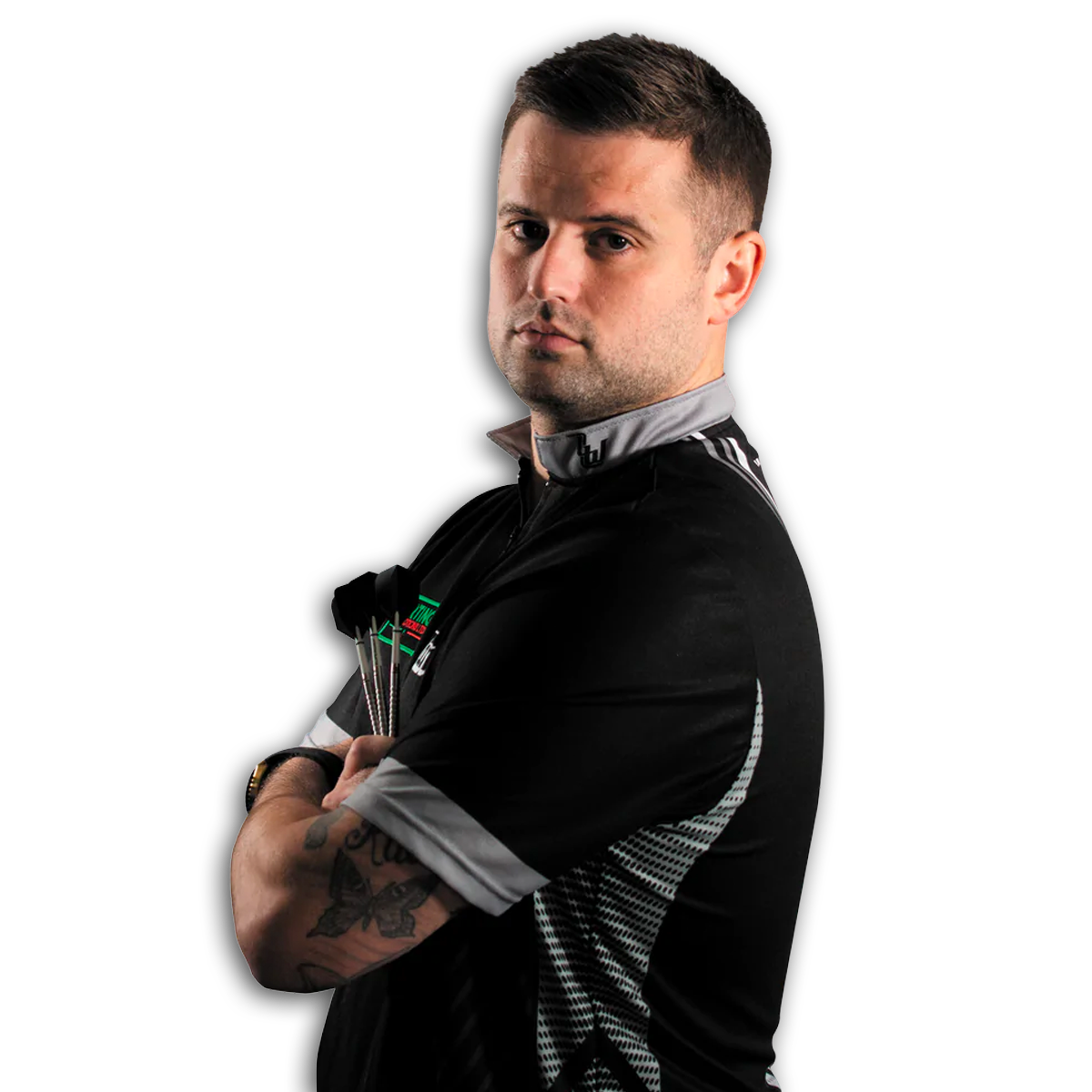 'Woody'
Luke Woodhouse
Having gained his Tour Card through Q School in 2018, Luke 'Woody' Woodhouse has thoroughly enjoyed his first two years as a PDC Professional.
Week in, week out Luke is a regular face at Pro Tour events, however, it was at the end of 2019 that he started to make big moves in the PDC by knocking out Daryl Gurney and Michael Smith in the Players Championship Finals and World Championship respectively - two huge wins that confirmed Luke's PDC Tour Card for another year.
Luke has shown a lot of early promise and now the results are starting to come too, so we are really looking forward to seeing him push on in 2020.  
Me and my brothers used to play at my Nan and Grandad's quite alot and the board would always be played on when the Lakeside World Championships were on over Christmas time. Darts has always been in our family so I've always been around it.
My darts hero is Adrian Lewis. I was a huge fan when I first started to properly watch darts. I think he has one of the best actions in the game.
When Harrows asked if I would be interested in signing I was shocked. It was a no-brainer for me really. To be involved with a company who have been in the industry for such a long time is an honour, and to be working alongside people who have been involved with producing Eric Bristow darts for many years is just amazing.
When I went to the HQ you could really see it was a company who would make you feel at home and work closely with each individual player to help get to where they needed to.
DARTS USED: 90%, 21G HARROWS